We take the X6132 horizontal universal milling machine as an example to introduce the main components of the milling machine and its function. As the picture shows.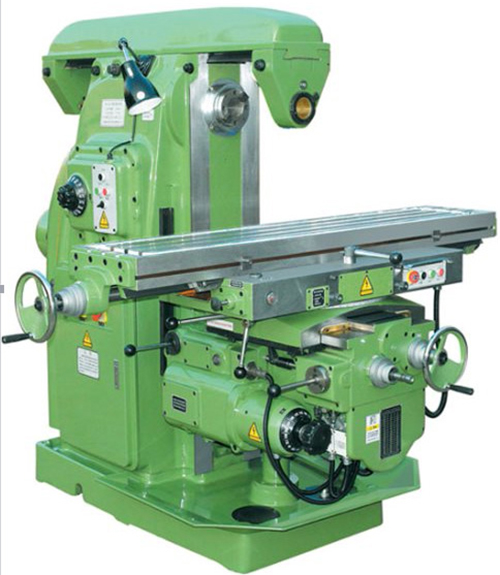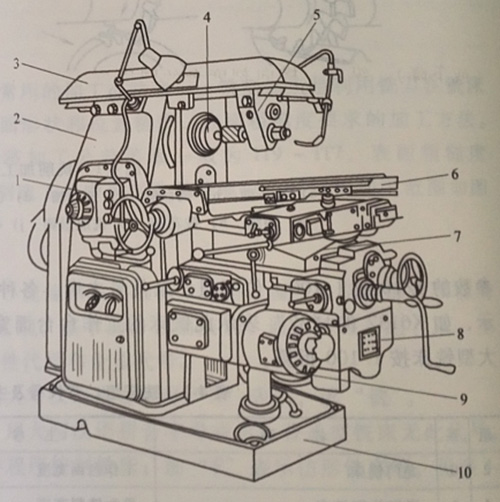 (1) Spindle speed change mechanism
Spindle speed mechanism installed in the bed, its role is to change the speed of the motor through the gears, into 18 different kinds of speed, passed to the spindle to meet the milling requirements of various speeds.
(2) Bed
The bed is the main body of the milling machine, used to install and connect other parts of the machine. The front of the bed has a vertical guide, the table can be along the rail, the next move. The top of the bed has a dovetail horizontal guide, the beam can be along the top of the bed dovetail guide horizontal movement. The interior of the bed is equipped with spindle mechanism and spindle speed change mechanism.
(3) Cross beam
The crossbeam can be provided with a hanging rack and move along the dovetail guide rail at the top of the bed.
(4) Spindle
The spindle is used to realize the main movement, is the front end of the hollow shaft with taper hole, metal milling cutter rod and cutter for installation. The spindle is driven by a transmission mechanism and rotates along with the milling cutter.
(5) Hanging rack
One end of the milling cutter rod mounted on the spindle taper hole, the outer end is installed on the rack, in order to enhance the rigidity of the cutter bar.
(6) Workbench
Used to install the workpiece or milling machine fixture, driven workpiece to achieve longitudinal feed movement.
(7) Horizontal slide plate
Used to drive the machine tool table to achieve horizontal feed movement. There is a rotary disc between the horizontal slide plate and the table, which allows the table to rotate within ±45°in the horizontal plane.
(8) Lift
Used to support the horizontal slide plate and table, driven on the table, move down. The elevator is equipped with a feed motor and a feed mechanism.
(9) Feeding speed change mechanism
Used to adjust and transform the feed speed of the table to meet the needs of milling.
(10) Base
Used to support the bed, to support the milling machine all the weight, loaded with cutting fluid.