As a common special groove, the dovetail groove is widely used. Today we will introduce how to use the milling machine to process the dovetail groove.
1.Application and main technical requirements of dovetail groove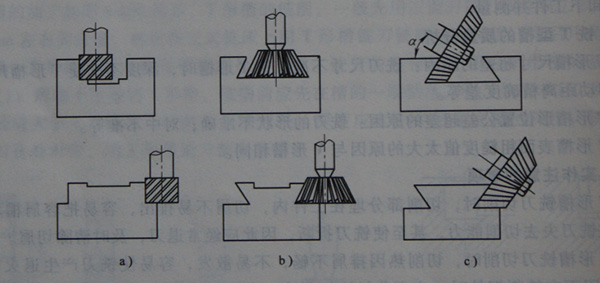 The dovetail groove is used in conjunction with the dovetail as shown. Often use the dovetail structure as a linear movement of the guide or fasteners, such as milling machine dovetail groove between the dovetail groove and the dovetail between the relatively linear motion, therefore, the angle, width, depth of the higher accuracy requirements, slope flatness requirements higher, and the surface roughness value Ra is smaller. Dovetail angle α has a variety of general use 55°dovetail.
Dovetail groove and dovetail in the match, in the middle of a strip, used to adjust the gap. In order to facilitate the adjustment of the gap, but also the side of the dovetail side of the dovetail side made with the same slope with the same slope of the strip match, as long as the location of the moving strip, you can easily and accurately adjust the gap and compensation wear.
2. Dovetail groove and dovetail milling methods
When milling the dovetail groove and the dovetail, first use a milling cutter or a face milling cutter to cut a right angle groove or step on a vertical milling machine, and then slot the milling cutter into the dovetail or dovetail as shown. Dovetail groove mill cutter should be selected according to the angle of the dovetail, the width of the milling should be greater than the width of the workpiece dovetail groove slope.
Single-piece production, the use of single-angle mill cutter to milling the dovetail groove, dovetail. Milling the dovetail groove with slope, after milling the straight groove, first use the dovetail groove milling cutter without the slope of the side, milling and then release the pressure plate, the workpiece according to the provisions of the slope to adjust to the requirements and clamping, and then milling.
3. Dovetail groove detection method
1) Dovetail groove, dovetail groove angle α can be measured with a universal angle ruler.
2) The depth of the dovetail groove, the height of the dovetail can be measured with depth, height vernier caliper.
3) Dovetail groove, the width of the dovetail as the workpiece free knife slot and chamfer, use two standard rods indirect measurement.
The above is how to use the milling machine processing dovetail groove, you are welcome to continue to pay attention.