The guide rail is one of the important parts of the feed and drive mechanism of the metal milling machine equipments, supporting and guiding the moving parts such as the worktable. Guide rails commonly used by CNC milling machine have sliding guide rails and rolling guide rails and so on.
1.Sliding guide rails
CNC milling machine sliding rails are usually rectangular - rectangular, triangular - rectangular combination form, as shown.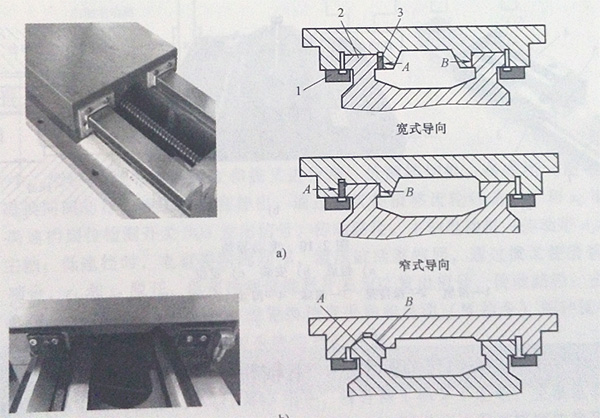 Rectangular-rectangular guide is guided by side, with two types of guide for narrow and wide, with wide guide oriented with inner side of two rails; narrow guide oriented with both sides of a guide rail, as shown. The rectangular - rectangular guide rails need to use the strip to adjust the gap and preload, commonly used in general precision CNC milling machine and machining center. The triangular guide is guided by two bevels, as shown. Triangular guide rails do not need to adjust the gap, commonly used in flat bed CNC lathe.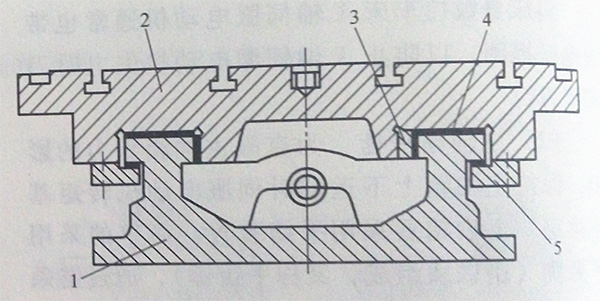 Metal-to-metal sliding guide due to friction characteristics of the reasons, there is a low-speed crawling phenomenon. In order to improve the friction characteristics, improve wear resistance and positioning accuracy, CNC mill machine sliding rails often use plastic rails. Plastic guide is a polymer made of thin film, with adhesive paste in the polished metal rail surface, as shown.
2. Rolling guide rails
Rolling guide rails by the professional factory production, have formed a standardized series of products. The rolling guide is made up of slides and sliders, which have circular rolling elements (such as balls or rollers), as shown.

When the slider and the guide rail relative movement, the rolling body along the guide rail rolling, at the end of the slider rolling body through the inverter and then into the raceway, which cycle movement. Both ends of the inverter are equipped with a dust-tight cover to effectively prevent dust from entering the slider. The rolling elements in the slider are lubricated with grease or lubricated through the grease nipples. Slider and slide between the rolling friction, friction resistance is small, no crawling phenomenon, after a long time after the use of small precision loss. The slide rails are fixed on the machine tool bed, the slide is fixed on the moving parts such as the table, and the slide rails and sliders are positioned by means of wedges.