As the computer system of CNC milling machine, CNC system is very important to control the whole machining process of machine tools. In short, the role of numerical control system is: the input of the processing program after a series of data processing, the output of the control signal to the milling machine to complete the implementation of the processing procedures specified by the action, including the spindle movement, feed movement and auxiliary Features. In addition, the CNC system can also be connected with the computer or network, the implementation of data transmission and communication.
The CNC machining program contains information such as spindle S command, track command G00, G01, G02, G03, coordinate value command X, Y, Z, speed command F, auxiliary function command M. CNC system needs to carry out data processing of these information, and output the control signal.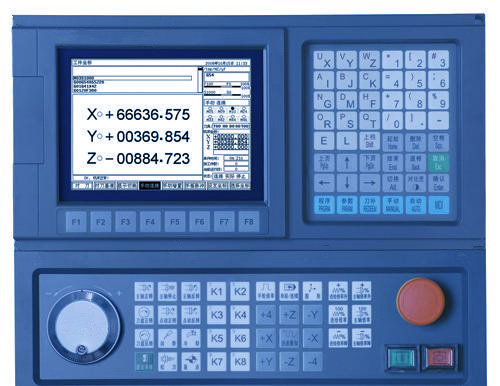 After the machining program is input to the CNC system, the milling machine CNC system must decode the processing program and generate the data format which the numerical control system can recognize. The decoding result is stored in the specified register, such as the M code register, the G code register, the X, Y, Z registers, etc., for later data processing.
One way to decode is to translate the entire program once before the formal processing and to parse the program during the decoding process. Another way is to decode during processing, that is, the milling machine CNC system in the implementation of the current process block processing, the use of idle time on the subsequent program to decode and follow-up data processing, this approach is also known as preread processing. The more readable blocks, the more data processing functions of CNC systems.
The above is a brief introduction to the milling machine CNC system. In the next article, we will be from several aspects to carry out a more detailed description.