The inverter is essentially a power conversion device. The inverter used in the CNC milling machine is usually a voltage type inverter. According to the frequency reference control signal, the input sine wave AC power through the internal control circuit and power switch, the output voltage and frequency variable, and sine wave equivalent three-phase square wave voltage, in order to achieve the milling machine spindle motor frequency speed, as shown.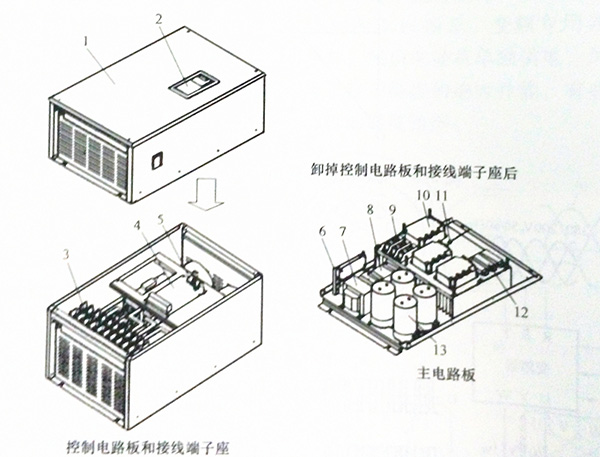 Frequency given a variety of signal forms, such as voltage, current analog frequency reference, switch digital fixed frequency reference, and bus and network frequency given. Among them, the voltage 0~+10V and the inverter output power frequency linear relationship, change the size of a given voltage can change the outpu frequency of high and low, in order to achieve frequency control. For example, set the give voltage 10V corresponding to the output frequency of 50Hz, if the inverter connected to 4 pole (ole pairs p=2) three-phase asynchronous motor, the motor speed is 1470r/min; if the given voltage is 5V, the inverter output Power frequency of 25Hz, at this time, the motor speed is about 735 r/min. CNC milling machine analog spindle control, the numerical control system through the implementation of the S command, the arithmetic processing output 0~+10 V frequency given voltage to the inverter. The input switch signal in the inverter includes the control signals of the inverter running, such as forward rotation, reverse rotation, stop, and the rise and deceleration switching frequency reference and the switch digital fixed frequency reference signal; the output switch signal includes the frequency converter Alarm, running status and other signals. CNC milling machine, the inverter switching signal from the CNC system PLC control, CNC system through the implementation of instructions, the PLC program on the inverter input and output switch signal control.
The inverter mainly consists of main circuit board and control circuit board. The main circuit board has power module, drive circuit and so on. The control circuit board includes a control circuit composed of a microprocessor, a detection circuit, an input / output circuit, and the like. The other includes an auxiliary power supply, an operation panel and a display unit, as shown in the figure.