The CNC system in the position control, servo drive speed and current control and power amplification, servo motor, mechanical transmission mechanism and the location and speed detection and other links together to form a CNC milling machine servo system.
Closed-loop and semi-closed-loop servo systems are typical "three-ring" control systems, namely position loop, speed loop and current loop. Typically, the current loop is included in the servo drive, the external connectionless cable, and the position loop and speed loop in the CNC system and servo drive can be expressed outside, through the interface and the connection line can be achieved.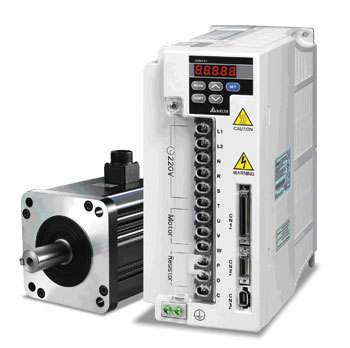 Position control includes position comparison and position adjustment. The position comparison is to compare the position value of the interpolated command with the actual position feedback value detected by the encoder or raster to obtain the position deviation (also called the following error). Position adjustment is the position of the deviation according to a certain control law to get speed instructions. The position adjustment affects the rapid response of the servo system, i.e., when the command position changes, the actual position can quickly respond to changes in the command position. Position adjustment using proportional adjustment, the important parameter of the position adjustment is the position gain, the position gain increases, the servo system can respond faster, follow the error becomes smaller, but the stability of the worse.
The essence of position control is deviation control. For example, when the start table is stationary, the command position is forward 1 pulse, then the servo motor does not turn and the table does not move, the actual position detection (raster or encoder) feedback signal is 0; by position comparison (position command - position feedback) to get the position deviation of +1, and then adjust the position by the forward rotation of the speed command, then the servo motor to drive the table forward movement, the position detection output a pulse feedback signal. When the position command is compared with the position command, the position deviation is 0, and the speed command is also 0. When the servo motor is stopped, the table stops at the distance corresponding to one position command pulse. In the position control process, if the position gain is large, the smaller position deviation will cause the big speed instruction, causes the feeding motor to accelerate to increase, the servo system response is quick, but is easy to cause the overshoot.
Welcome to see more milling machine models. Our company products provide lifetime maintenance service!