In the last article, we introduced the development process of CNC milling machine servo motor and its composition structure. Today, let's talk about its working principle.
AC servo motor stator winding three-phase alternating current, the stator and rotor air gap generated between the rotating magnetic field, the rotor and the permanent magnet on the rotor magnetic field to attract each other, rotating the magnetic field to drive the rotor rotation, the rotor speed and rotating magnetic field speed consistent. Because the stator rotation magnetic field speed is proportional to the frequency of the power supply, so in the rated torque range, no matter how the load changes, as long as the power frequency unchanged, the motor speed remains unchanged, and the rotor speed is proportional to the power frequency.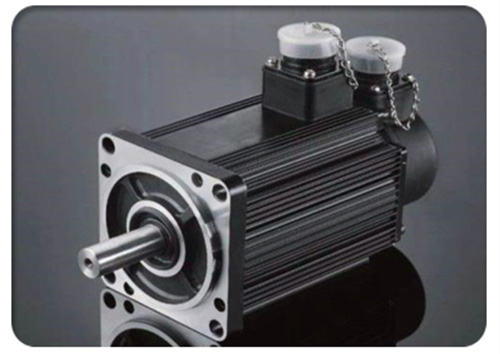 In addition, the milling machine AC servo motor with a start, stop responding fast, wide speed range, overload capacity and so on. AC servo motor according to the speed, output torque, inertia and accuracy indicators such as series of products, such as FANUC AC servo motor αi and βi series. The former has a good acceleration and deceleration performance, the maximum speed of up to 6000r/min, the maximum output torque up to 500N∙m, for high-speed, high-precision CNC milling machine servo feed drive. The latter acceleration and deceleration and high, low speed and other performance less than αi series, but the price is high, for the economy of CNC milling machine servo feed drive.
The above is the basic introduction on the CNC milling machine servo motor working principle, welcome to continue to pay attention.