In the last article we understand the basic composition, classification and function of the CNC milling machine grating, and today we look at the measurement principle of the grating.
In the transmission type incremental grating, when the grating with the light source, lens and a photosensitive element together with respect to the scale and move around the grating, grating and grating ruler to indicate the fringe produced optical phenomena, as shown in the grating generated on the move and the bright and dark stripes, the stripes called moire fringe.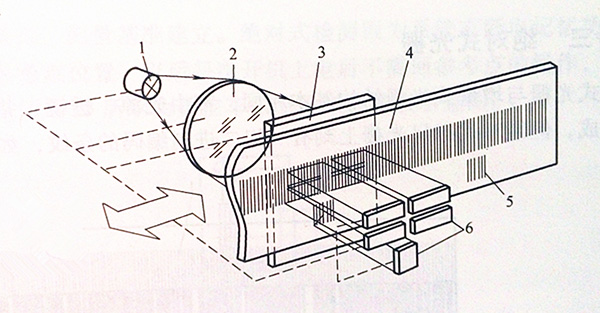 Every move of a milling machine indicator grating pitch, which produce a moire fringe. The photosensitive element receives the change of the light and the dark of the moire fringe, namely, an electrical signal is generated, and the detection circuit processes the electrical signal generated by the photosensor and outputs a pulse signal. Because the width of the moire fringe is much larger than the pitch, the moire fringe has the effect of enlarging the pitch. Counting the output pulse, is to accumulate the pitch, the cumulative result is measured linear displacement. If the grating pitch is 20pm and the count pulse is 1000, the measured distance is 20μm * 1000 = 20000μm = 20mm.
In addition, the direction of the moire fringe movement is related to the direction of movement of the indicating grating. When the indicating grating is moved to the right, the moire fringes move down; and vice versa. Through a group of photosensitive elements on the moire fringes to detect the direction of movement, the output of two phase difference of 90° electrical signals to distinguish.
The above is the introduction on the CNC milling machine grating measurement principle, thank you for your attention.