Grating is a high-precision position sensor, widely used in CNC milling machine, which mainly involves long grating and round grating two types. Long grating for the milling machine table and other moving parts of the linear displacement measurement, also known as linear grating. Round gratings are commonly used for angular displacement measurements such as rotary tables. The picture shows the grating installation diagram. The grating body is fixed on the milling machine bed, the scanning head is fixed on the work table, the scanning head moves together with the work table, and the straight line displacement amount of the work table is converted into electric signal by cable output.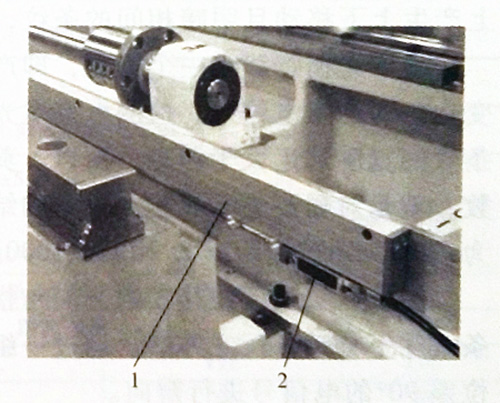 The picture shows the appearance and the internal structure of the grating. Ruler grating (also known as the main ruler) fixed in the body fixed. The ruler grating is made of optical glass or stainless steel strip. The ruler grating is engraved with equidistant stripe, which is called the pitch ω. In addition, the ruler grating is also engraved with a set of zero mark fringes, and according to the law of equidistant arrangement, its purpose is to return to the reference point in the process, to the nearest zero mark, save back to the reference point of time. The indicator grating (also known as the secondary ruler) corresponding to the ruler grating is also engraved with equally spaced stripes. Indicator grating is fixed in the scanning head and moved together with the scanning head. According to the projection of the light, the grating has two kinds of transmission grating and reflection grating.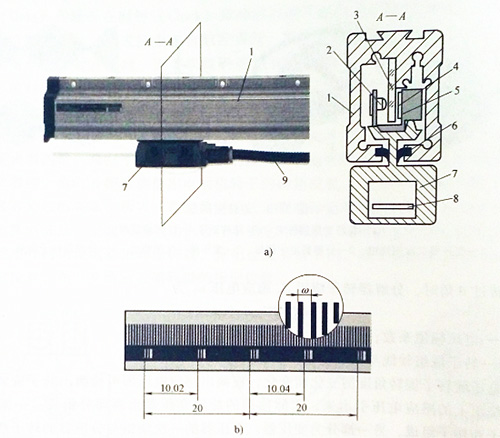 The above is on the CNC milling machine grating of the basic composition, classification and the role of a brief introduction, you are welcome to continue to pay attention.