There are a variety of CNC milling machine tool magazines. We first take a look at the bamboo hat type tool magazine.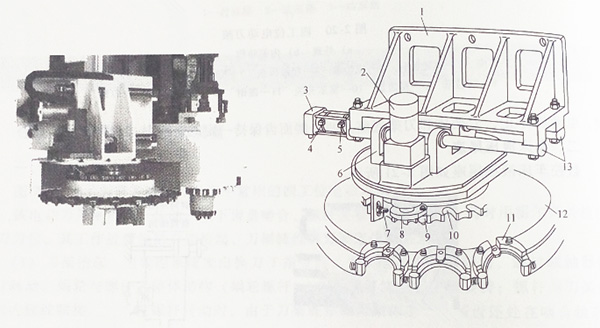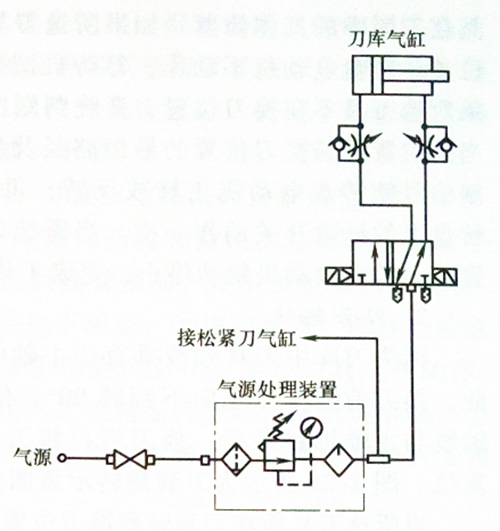 The bamboo hat type tool magazine is mainly used for vertical machining center automatic tool change, installed in the milling machine column, the structure shown in the figure.
The cutter head is equipped with a clip, each clip corresponds to a tool holder number, used to hold the handle, the tool number corresponds to the tool holder number. The entire cutter head is suspended from the two cylindrical rails on the magazine holder through the sleeve. The cylinder holder is fitted with a cylinder, the cylinder piston is connected to the cutter head, and the piston is extended or retracted. The limit of the extension or retraction of the cutter head is extended by the magnetic switch installed on the cylinder (some tool magazines are fitted with a stroke switch or a proximity switch on the bracket). The upper part of the cutter head is equipped with an indexing sheave, and the cutter head motor drives the cam to rotate, and the roller is rotated around the motor axis. The roller cooperates with the indexing sheave. When the cam is rotated for one week, The disk turns through a knife seat, and the counting switch is turned off once. The mill machine CNC system PLC counts the input count switch signal and is controlled by the PLC to judge whether the tool holder corresponding to the tool has been transferred to the tool change position.
The above is the structure introduction of the CNC milling machine bamboo hat type tool magazine.